THE MAKING OF MODERN MUSE
Get an inside look at the inspiration and development of our iconic new fragrance with our experts. Click on each video to learn more about the inspiration behind the fragrance, the notes that make up the fragrance and the conversation you should have with your customers when describing Modern Muse.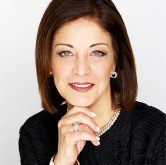 Senior Vice President, Corporate Fragrance Development Worldwide
Karyn Khoury is the Senior Vice President of Corporate Fragrance Development Worldwide for The Estée Lauder Companies Inc. Known for her creative energy, passion and innate ability to understand how women connect with fragrance, Karyn has led the development of some of the world's most enduring fragrances for Estée Lauder. Her vision for modern scents with timeless appeal, combined with a vast knowledge of the finest ingredients in perfumery, have all contributed to her compelling and award-winning fragrance creations.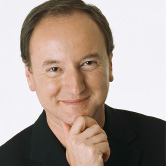 World-Renowned Master Perfumer
Harry Frémont is a world-renowned Master Perfumer, one of fewer than ten master perfumers in the world. He is responsible for many perfumery mile- stones and marketplace successes. A native of Cannes in the south of France, Harry attended perfumery school in Versailles and began his career in Paris. He moved to the United States in 1990 and was named a Master Perfumer in 2000. When not composing perfumes, Harry can gener- ally be found cultivating his beautiful garden and enjoying the company of his wife and three daughters—Lauren, Joy and Estée—yes, we said Estée.
ARE YOU A MODERN MUSE EXPERT?
Find out by taking the quiz below.
SWEEPSTAKES